20 contact hours per week 

Bring your own device (BYOD) to complete online coursework, assessment, and self-directed learning resources. See UQ College BYOD technical requirements here.

Up to 18 students per class

Lessons are scheduled between 8am and 6pm Monday to Friday. Student timetables will vary depending on courses selected.
Learn English at The University of Queensland
Prepare for success with a course, at a university in the world's top 50 – The University of Queensland.
Pathway English
Pathway English (PE) is ideal for a range of abilities and goals. You will improve your general and academic English. Study English for life, travel or pathway into the UQ College Foundation Program or a UQ Degree Program.  At higher levels, the course will help you prepare for the Academic IELTS test.   
 
  5 – 45 weeks
   6 different entry points
Bridging English
Gain entry to a UQ degree program. If you pass the Bridging English assessment, you can take your place in your UQ program without any further English testing. You need to have a minimum of IELTS 5.0 or recognised equivalent to do Bridging English. 
  10 – 30 weeks
   5 different entry points
Choose the right course for you
GOAL
APPROPRIATE COURSE
ENTRY SCORE OR LEVEL
LENGTH
(WEEKS)
Learn English for life, travel or further study
Pathway English (PE)
Elementary to advanced. See here for details.
5-45
Gain entry into the UQ Foundation Program
Pathway English (PE)
IELTS minimum OB 4.0 or equivalent for PE Level 1. See here for details.
10-20
Gain entry to a university degree program

Pathway English (PE)

Choose PE if you wish to prepare for IELTS to enter UQ or you do not have the score to enter Bridging English.

IELTS minimum OB 4.0 or equivalent for Pathway English UQ Package Offer. See here for details.
10-45

Bridging English (BE)

Pass the BE assessment to enter UQ

IELTS minimum OB 5.0 for BE30. See here for details.
10-30
Need help understanding the programs?
Get in touch or find an agent.
Quality English courses at UQ College
All of our English language courses are taught by highly qualified and experienced teachers using the latest technology and methodologies.
Whether studying online or face-to-face, you will participate in live, interactive classes where expert teachers guide and direct you through engaging lessons and provide personalised feedback on your performance. Face-to-face students learn in our world-class facilities in UQ's Brisbane, St Lucia campus.
We have designed classroom materials and digital resources that support your specific learning needs. These are supplemented by materials from the world's best publishers - Cambridge, Pearson, and Macmillan. You will also have access to interactive online materials to support your classroom study.
Our courses are relevant, engaging, and continually improved based on student feedback. 
At UQ College you will:
Gain confidence and skill using English
Speak more easily, clearly, and accurately
Understand spoken English without captions
Read texts without translation
Write with clarity
Become more accurate with grammar
Develop your academic vocabulary
Build the academic skills required for success at university.
From your first day, you will learn by communicating with your teachers and with other students in pairs and small groups. Studying at UQ College gives you the opportunity to make lifelong friends and connections, enjoy activities outside of class, and use English to communicate in the real world.
English for Academic Communication
English for Academic Communication (EAC) courses are free academic communication skills workshops for international students and students with English as an additional language.
They equip UQ students with the language skills they need to participate fully and succeed in their course.
EAC runs every semester and enrolments open the week before O-week.
Ready to apply?
We'll guide you through the process.
Get in touch
info@uqcollege.uq.edu.au
Phone: +61 7 3346 6770
UQ College
The University of Queensland
The Sir Llew Edwards Building
University Drive
St Lucia QLD 4072 Australia
Find an agent near you
---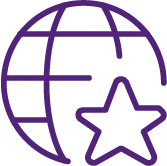 Representatives for UQ and UQC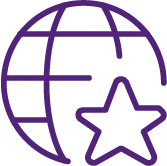 Representatives for UQC only