We are a premier provider of English language and pathway programs
We aim to provide outstanding learning environments and rich experiences that lead to excellent outcomes for our diverse range of students. Staff work collaboratively to create innovative strategies to support high quality student learning, and the learning support necessary to enable students to overcome obstacles and succeed in their studies.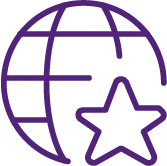 Learn English at
a world-class university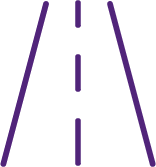 Pathways to The
University of Queensland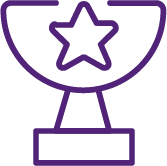 Quality learning
experience and results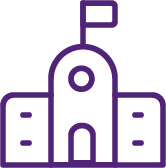 Free support for
current UQ students
Our Vision
Knowledge leadership for a better world.
Our Mission
To be the trusted pathway provider for UQ that delivers a consistent flow of high-quality and well-prepared students who will succeed in their studies.
Our Values
Our values guide our behaviour and are, therefore, the foundation of our culture.
What we strive for
---
Creativity
We apply our creativity as a way of seeking progress. We value new ideas, seek fresh perspectives and pursue game-changing innovations and opportunities.
Excellence
We strive for excellence in everything we do. We apply the highest standards to our work to achieve the greatest impact for the benefit of communities everywhere.
Central to what we do
---
Truth
Truth is central to all that we do as a university. We seek truth through our focus on the advancement and dissemination of knowledge, and our deep commitment to academic freedom and freedom of expression.
How we work together
---
Integrity
We always act with integrity. As stewards of the University's resources and reputation, we are honest, ethical and principled.
Courage
We are courageous in our decision making. We are ambitious, bold and agile. We demonstrate moral courage, so that we are always guided by a sense of what is right.
Respect and inclusivity
We provide a caring, inclusive and empowering environment for all. We engage respectfully with one another and promote the value that our diversity brings to our whole community.
With excellent learning, sporting, and research spaces, you get the support you need to learn, have fun and stay happy and healthy including:
internet and modern computing facilities
help with arriving in Brisbane, finding accommodation and employment
health and welfare support including on-campus medical centre and counselling services
activities to take advantage of the great weather and adventures to be had in and around Brisbane.
Highly ranked university
Choose to study with us at a top-ranked university and top three English language centre in Australia.  Studying with UQ shows that you have achieved a globally competitive standard of excellence at one of the world's most respected universities.
UQ was awarded the maximum five-star rating for student demand, staff qualification, overall experience and teaching quality in the 2018 edition of The Good Universities Guide.
UQ ranks in the world's top universities, as measured by several key independent rankings, including the U.S. News Best Global Universities Rankings (36), the Performance Ranking of Scientific Papers for World Universities (39), QS World University Rankings (46), Academic Ranking of World Universities (54), and the Times Higher Education World University Rankings (62).  UQ is home to Australia's most awarded teachers and has won more national Australian Learning and Teaching Council awards than any other university.
Quality programs
At UQ College, you will learn in small classes and enjoy lots of opportunities to work in groups, speak, listen and share ideas.
Our courses use high-quality materials from academic and real-world sources and classes are taught in classrooms equipped with the latest teaching and learning technology.
Global connections
Meet, make friends, and study with people from around the world. More than 50,000 students, including over 18,000 international students, choose to study at UQ. Each year UQ College welcomes more than 4,000 students from nearly 50 countries into our English language courses and over 6,000 students in total from over 100 countries.
Get in touch
info@uqcollege.uq.edu.au
Phone: +61 7 3346 6770
UQ College
The University of Queensland
The Sir Llew Edwards Building
University Drive
St Lucia QLD 4072 Australia
Find an agent near you
---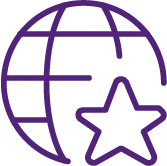 Representatives for UQ and UQC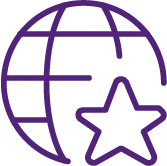 Representatives for UQC only