Your Pathway to University
At UQ College you will engage with your fellow students in small, specialised classes where teachers are not only interested in your dreams and ambitions, they will also help you to thrive in our ever-changing world. Study online to suit your lifestyle and start on your pathway to university today.
The Graduate Certificate in Positive Behaviour Support is designed to provide a specialised program of study to prepare professionals to support people with disabilities who present with behaviours of concern to live a life of dignity in the community.
  12 months
  Online
Enquire now 
The Certificate IV in Adult Tertiary Preparation provides a pathway to university undergraduate courses. It is specifically designed to develop skills, knowledge and attitudes sufficient for adult learners to access tertiary education and to prepare learners for the rigours of tertiary study. 
Successful completion of this program will allow students to apply to QTAC for a tertiary ranking. 
  12 months
  Online
Apply now
Recognition of Prior Learning and Credit Transfer
Recognition of prior learning (RPL) is all about the skills and knowledge you've collected through work and life experiences and then transferring them to current training course requirements. Credit transfer is a process that provides you with credit for previous formal study that is equivalent to a unit or units of competency in your nominated qualification. Both processes must take place at the start of the program after enrolling with UQ College.
VET Fees, Charges and Refunds
UQ College will inform prospective learners about their rights as a consumer, in accordance with state/territory laws. UQ College will notify learners when any change occurs that may affect the services the College provides.

Process required for refund
All refund requests must be received in writing by emailing info@uqcollege.uq.edu.au.
All refund requests will be made at the sole discretion of UQ College and processed accordingly to the Fees, Charges and Refund Procedure.
If a student is not satisfied with the outcome of the refund process, the student may appeal the decision by following the UQ College Complaints and Appeals Policy and Procedure.
Terminology
Don't understand a particular term used?
Get in touch
info@uqcollege.uq.edu.au
Phone: +61 7 3346 6770
UQ College
The University of Queensland
The Sir Llew Edwards Building
University Drive
St Lucia QLD 4072 Australia
Find an agent near you
---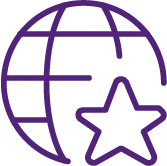 Representatives for UQ and UQC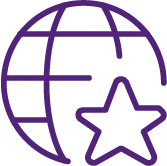 Representatives for UQC only